focuses on the production of a unique unwashed natural coffee and a high quality semi-washed coffee
Fazenda da Lagoa

focuses on the production of a unique unwashed natural coffee and a high quality semi-washed coffee.
The Fazenda da Lagoa coffee plantation is situated in the northeastern part of the famous coffee growing region of Campo das Vertentes, in Minas Gerais, only a few hundred kilometers away from São Paulo and Rio de Janeiro, at an altitude of around 1,100 meters above sea level.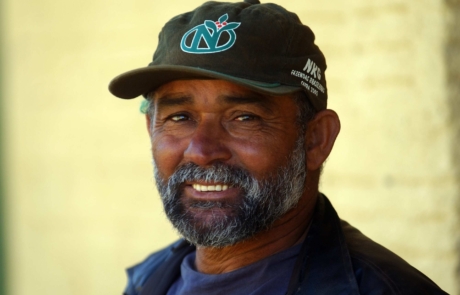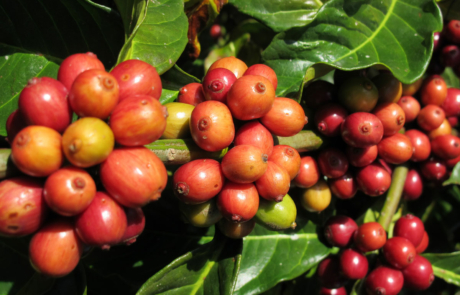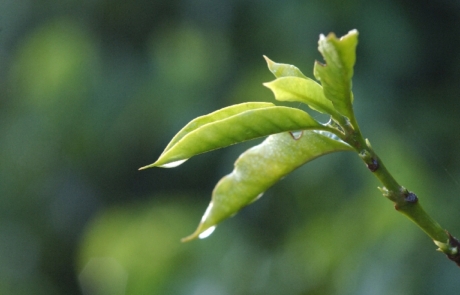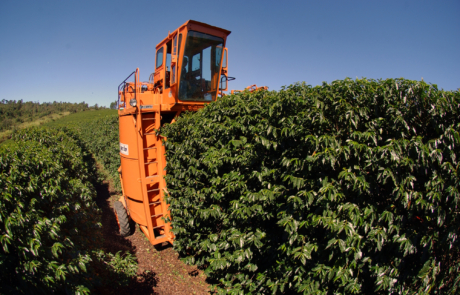 Fazenda da Lagoa produces one of the finest Brazilian coffee.
Our farm

The farm has a gross area of 3.712 ha of which 1.990 ha are coffee fields.
| | |
| --- | --- |
| Location | 170 km from Belo Horizonte, 400 km from São Paulo, 470 km from Rio de Janeiro |
| Altitude of producing fields | 950-1155 meters above sea level |
| Gross area | 3.712 ha |
| Planted area | 1.990 ha |
| Average plant in density | 3.726 trees/ha |
| Main planting density (new) | 5.714 trees/ha |
| Rainy season | October – April |
| Flowering | October |
| Main picking season | May – September |
| Coffee shipment months | November – March |
| Coffee varieties | Acaya, Catucai, Mundo Novo, Catuai, Icatu, Topasio, Obata, Yellow Bourbon |
The farm has a gross area of 3.712 ha of which 1.990 ha are coffee fields.
At an altitude of 1,100 meters the farm has an ideal climatic profile. It has typical Brazilian laterite soils, 6.2 million trees and grows the following Arabica coffee varieties: Mundo Novo, Acayá, Catuaí, Catucaí, Icatu, Topazio und Yellow Bourbon. The coffee is cleaned, dried and hulled on the farm and after staying 30 days in the resting silos, sent to Varginhas warehouse for storage and reprocessing.
Fazenda da Lagoa's coffee is fully traceable along the whole production chain back to the original coffee fields.
Production 2019: 46,100 bags
Production estimate for 2020: about 63,000 bags
The picking season usually starts in the beginning of May and lasts until September.
A sustainable approach to coffee farming also offers direct benefits for farm workers.
Fazenda da Lagoa produces one of the finest Brazilian coffee, including naturals, washed coffee as well as washed yellow bourbon. Each of these preparations and grading thereof, has received its own brand, reflecting the cheerful spirit on Fazenda Da Lagoa.
All the branded coffee types of Fazenda da Lagoa are ranked as "strictly soft fine cup", the top Brazilian category, and prepared as type 2/3. Apart from the typical full and smooth flavour of fine Brazilian coffee our branded coffee displays a slight but well-defined acidity, a feature that is particularly unusual for unwashed Arabica.
Due to a long tradition of coffee processing and well-managed, modern processing equipment, Da Lagoa produces a very constant quality year by year, which gives quality security to our esteemed buyers.
In addition to the below branded products, the farm also produces a limited quantity of the very special Yellow Bourbon. This speciality coffee can be graded to the requirements of our buyers.
How to find us

Get in touch with Fazenda da Lagoa
NKG Fazendas Brasileiras Ltda.
Rodovia Fernao Dias
BR 381, Km 642
CEP 37.262-000
Santo Antonio do Amparo
Minas Gerais
BRAZIL
Tel.: +55 – 35 – 3863 2950
E-mail: info.dalagoa@nkg.coffee