NKG Tropical Farm Management
Responsible farming means protection of natural assets
Through our effort we strive to establish a prosperous, sustainable and diversified group of own coffee farms and farm management organizations. In collaboration with coffee growers, small and large, other related institutions in the producer countries as well as stakeholders of the supply chain, we want to encourage sustainable agricultural practices and thereby contribute to a more stable coffee farming industry.
NKG Tropical Farm Management GmbH, short "Tropical", is a subsidiary of NKG Farms GmbH, a Hamburg based Neumann Gruppe company. The Tropical team currently consists of three people who share office with Bernhard Rothfos Intercafé AG (BRIC) in Zug, Switzerland.
The Neumann Kaffee Gruppe (NKG) has – as part of its core activity – created an internationally diversified coffee-farming group. For this purpose NKG is making investments in own farms as well as farm management operations. It is the objective to run all operations in an environmentally, socially and economically sustainable manner.
5,100 hectares of responsibly managed Arabica and Robusta coffee plantation have been developed in three countries. Through different production and processing methods, a range of fine green coffee qualities is produced for the specialty market.
Economically viable and responsible farming.
Objectives
Guided by our "economically viable and responsible farming" philosophy.
Tropical is coaching NKG farms in Mexico, Brazil and Uganda and supports other group companies in farming associated issues. This concerns agronomic questions but also aspects of environmental preservation, biodiversity conversation, climate change adaptation and social responsibility.
On all farms under the direct or indirect influence of Tropical, the farm management teams are guided by our "economically viable and responsible farming" philosophy. This means production efficiency, attention to coffee quality, cost awareness, integrated production, preservation of the environment as well as social sensitivity.
Long-term thinking, non-cyclical financial planning, constant re-investment into the asset, application of ultimate and constantly updated agronomy, all contribute to consistent production and economic viability. Farm managements are bound to pursue a constant improvement approach that includes in-situ experimental work, which aims are finding the optimal long-term production solution in each location. Experimental work, among other, include variety and planting density trials, pruning systems, soil cover experiments, various pest and disease control programs, precision farming, long-term soil improvement work through large-scale composting and biochar applications.
Our team attitude is that of entrepreneurial thinking, integrity, professionalism and mutual support.
Our guiding principles

Acting responsible towards the natural and social environment.
Responsible farming means protection of natural assets, such as soil, water and biodiversity at all costs as well as respectful management of all social aspects. All the actions we take will aim at maintaining the production basis indefinitely. By acting responsible towards the natural and social environment, we want to be a model for other farming businesses.
All NKG farms extend their environmental and social commitment beyond their borders into the surrounding communities. There are a range of long-term projects running, such as youth training programs, which provide social and entrepreneurial skills, agricultural, sports and cultural activities to young people. Furthermore, support is given to basic infrastructure, such as drinking water supply or school renovations.
Our team attitude is that of entrepreneurial thinking, integrity, professionalism and mutual support.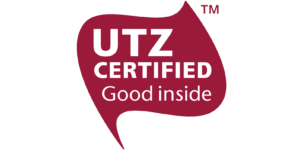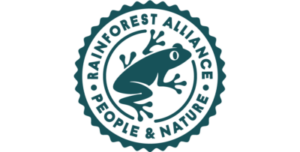 How to find us

Get in touch with NKG Tropical Farm Management
If you are interested in any aspect of the farming activities of Neumann Gruppe you are welcome to contact us at our office in Zug. We will provide you with the desired information or redirect you to our partner companies.
NKG Tropical Farm Management GmbH
Bahnhofstr. 22
6300 Zug
Switzerland
Tel: +41 (0)41 – 728 72 80
Fax: +41 (0)41 – 728 72 99
Hans Faessler
General Manager
Tel. +41 41 728 72 80
Urs Kindler
General Manager
Tel. +41 41 728 72 97